A Beaufort Landmark Bridge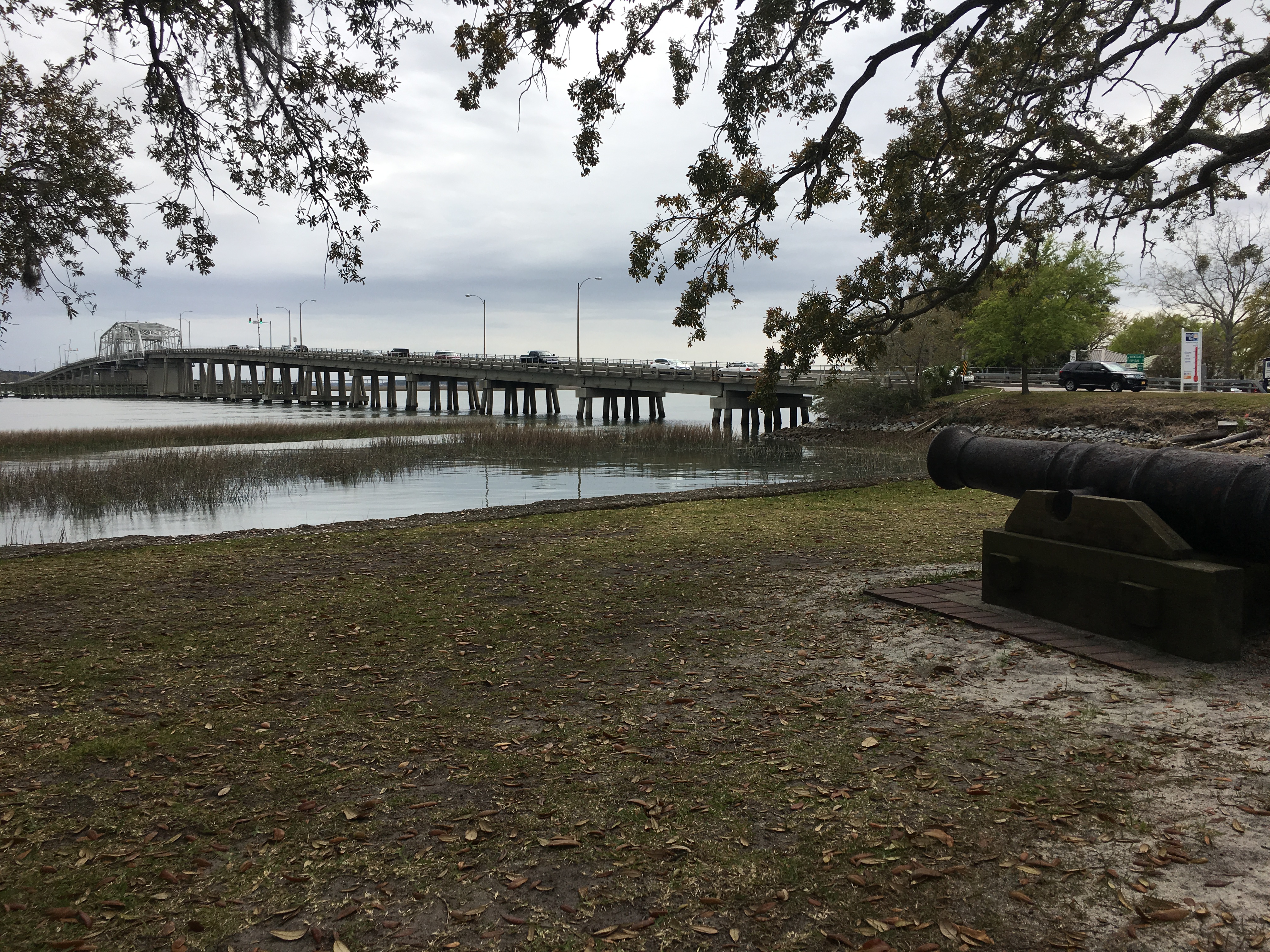 Any visitor to Beaufort cannot help traveling across the area without crossing a few bridges. Beaufort is one of many Sea Islands of South Carolina, thus necessitating the need for so many bridges because it is surrounded by water.
One of the most popular of these bridges is located in downtown Beaufort, known as the Woods Bridge, which connects the downtown Beaufort waterfront with Lady's Island. It was constructed in 1959, as a replacement for an older wooden bridge in the same spot. This iconic bridge was named after the late Richard V. Woods, a highway patrol officer who was killed in the line of duty in 1969.
The Woods Bridge is one of Beaufort's most notable landmarks, having appeared in the film Forrest Gump during the scene when a reporting was interviewing Forrest about his running across the country.
Anyone who has been stuck sitting on the bridge will observe that it is a swing bridge and rotates around its center point axis to let maritime traffic through. The opening and closing of the bridge is open each hour on the hour for recreational boats to pass under the bridge and is open anytime on demand for commercial boats, such as shrimp boats and barges. It is operated by the Bridge Tender and is simply based on the needs for boats to pass.
So next time you are stuck in traffic from the swing bridge, try to relax and enjoy the scenery. With breathtaking views, the Woods bridge overlooks the Intracoastal Waterway and gives travelers a look at downtown Beaufort's historic Bay Street and the Henry C. Chambers Waterfront Park.
Other notable Beaufort bridges which are not featured in this article are the Lady's Island Bridge, Parris Island Gateway bridge, and Broad River Bridge.