Just minutes from the beaches of Hilton Head and Hunting Islands and a short drive from hundreds of holes of world-class championship golf, Beaufort, SC has it all! Activities are offered to suit the taste of everyone, with its intricate salt-water rivers and creeks, Beaufort, SC is a boater's paradise. Beaufort prides itself on the key role it plays in America's defense. The city houses three military installations including the Parris Island Recruit Depot, Marine Corps Air Station, and the Beaufort Naval Hospital. Along with the men and women in uniform, thousands of civilian workers provide key support to the institutions. The military is one of the highest economy boosters in Beaufort.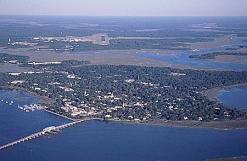 Downtown Beaufort is filled with antique shops, retail stores, art galleries, and many restaurants offering menus to delight the palate of everyone with fresh local seafood and other gourmet items. There are much notable Bed and Breakfast Inns as well as hotels and motels available. Beaufort is truly a beautiful place to live or to visit. It has become a retirement haven for many people from all over the globe.
 
The average home price is around $175,000, while home prices range from $100,000 to $6,000,000, and condo prices range from $80,000 to $500,000. Housing types available include single-family Homes, residential, commercial, lots & land, investment properties, waterfront, townhomes, and condominiums.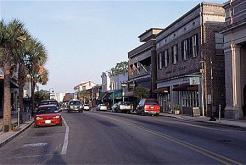 If you have questions for our real estate team, give Century 21 - Carolina Realty a call today. We love living in the Beaufort, SC areas and want to entice you to fall in love with the area, too!