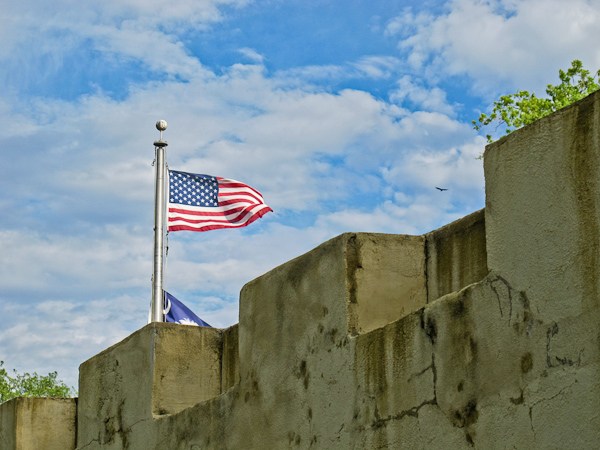 It's no surprise that Beaufort SC was named the most patriotic city in South Carolina by Insurify.com, an insurance comparison shopping website. With a strong military presence in the community, Beaufort SC is always quite heavy on patriotism.
Insurify puts it's list together based on its database millions of car insurance applications. When applying, owners are asked to indicate whether they or any other driver on their policy are an active service member or a veteran. Supplied with all of the data, researchers are able to determine which community in each state has the most citizens with military service.
With Beaufort SC being the home of Parris Island, MCAS Beaufort SC and a U.S. Naval Hospital, there's quite a heavy military presence in the area.
That, coupled with the thousands of retirees that settle in Beaufort SC helps make our town a front runner in patriotism. In addition, the town is just so military friendly practically everywhere you turn.
Here's the full list including all 50 states:
Alabama: Ozark
Alaska: Anchorage
Arizona: Yuma
Arkansas: Cabot
California: Twentynine Palms
Colorado: Peyton
Connecticut: Naugatuck
Delaware: Dover
Florida: Navarre
Georgia: Hinesville
Hawaii: Honolulu
Idaho: Twin Falls
Illinois: Belleville
Indiana: Michigan City
Iowa: West Des Moines
Kansas: Junction City
Kentucky: Hopkinsville
Louisiana: Harvey
Maine: Portland
Maryland: Odenton
Massachusetts: Lowell
Michigan: Mount Morris
Minnesota: Duluth
Mississippi: Long Beach
Missouri: Warrensburg
Montana: Helena
Nebraska: Bellevue
Nevada: Fernley
New Hampshire: Nashua
New Jersey: Willingboro
New Mexico: Alamogordo
New York: Rochester
North Carolina: Fayetteville
North Dakota: Minot
Ohio: Massillon
Oklahoma: Lawton
Oregon: Roseburg
Pennsylvania: New Castle
Rhode Island: West Warwick
South Carolina: Beaufort
South Dakota: Rapid City
Tennessee: Clarksville
Texas: Killeen
Utah: Brigham City
Virginia: Norfolk
Vermont: Burlington
Washington: Port Orchard
West Virginia: Clarksburg
Wisconsin: Janesville
Wyoming: Cheyenne
See the original Insurify.com article here.
Beaufort is also home to thousands of military retirees whom, after being stationed here at one of our local bases, have fallen in love with the area and have decided to make it their permanent home.
Some of our REALTORS have also served in the military in the past. Currently, Zeth Jumps, REALTOR, is active duty in the US Marine Corps.
All of us here at CENTURY 21 Carolina Realty, Inc. know someone who is in the service, some are our family members, some are our neighbors. We understand the way of the military and will do everything possible to help you find the home you want and need when you arrive and help you sell it at the best possible price when it is time for you to move on. We also can network with CENTURY 21® Worldwide and help you find a home at your next duty station!
Whether you're Army, Navy, Air Force, Marines or Coast Guard, we are very proud to support our military troops and look forward to serving you with your housing needs.
Cover photo courtesy Eric R. Smith