Well, it's [about hotter than the hinges on the gates of Hell] outside, so you know what that means: The 63rd annual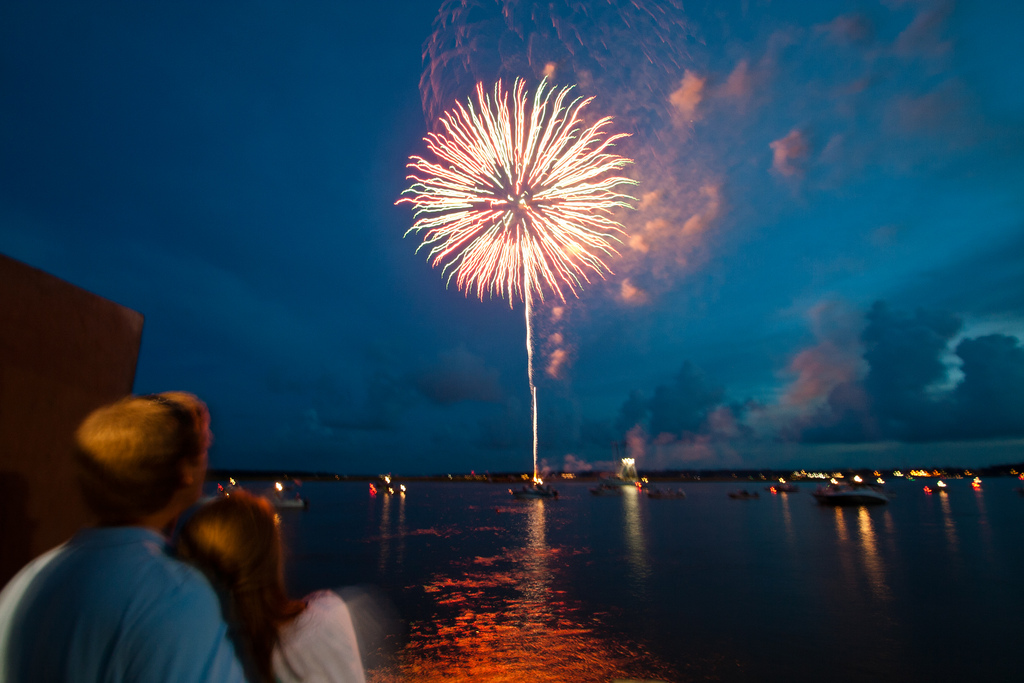 Beaufort Water Festival is almost underway!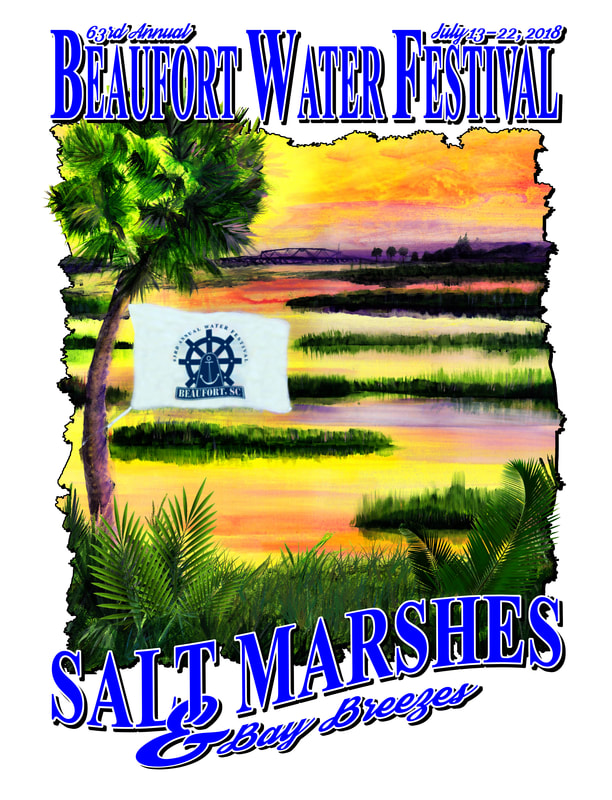 Beaufort loves a festival and this weekend kicks off the 63rd year of our most popular party, the Beaufort Water Festival, a ten-day celebration of the lifeblood of the Lowcountry: saltwater! Whether you're new to Beaufort, a local, or just enjoying our hospitality for a short time, there is something for everyone to enjoy: food, crafts, concerts, fishing and sports tournaments, and various expos.
The opening ceremony starts Friday night and features the Parris Island Marine Band and a fireworks show after dusk that is not to be missed. Saturday's festivities include bocce, badminton and children's toad fishing tournaments, a ski show and raft races, but the highlight is the Concert in the Park headlined by Granger Smith (and his alter ego Earl Dibbles, Jr.). Sunday is Children's Day with free entry to games and bounce houses from 11am-3pm, the River Rally, and Teen Dance that evening. Motown Monday featuring Deaz-Guys is always a highlight! Dine, drink, and dance the night away to an amazing band playing all your favorite oldies and Motown classics! Steel Rail Express will be playing a free show for Hometown Tuesday; gates open at 7 pm, so bring your lawn chairs and scout out a good spot by the river.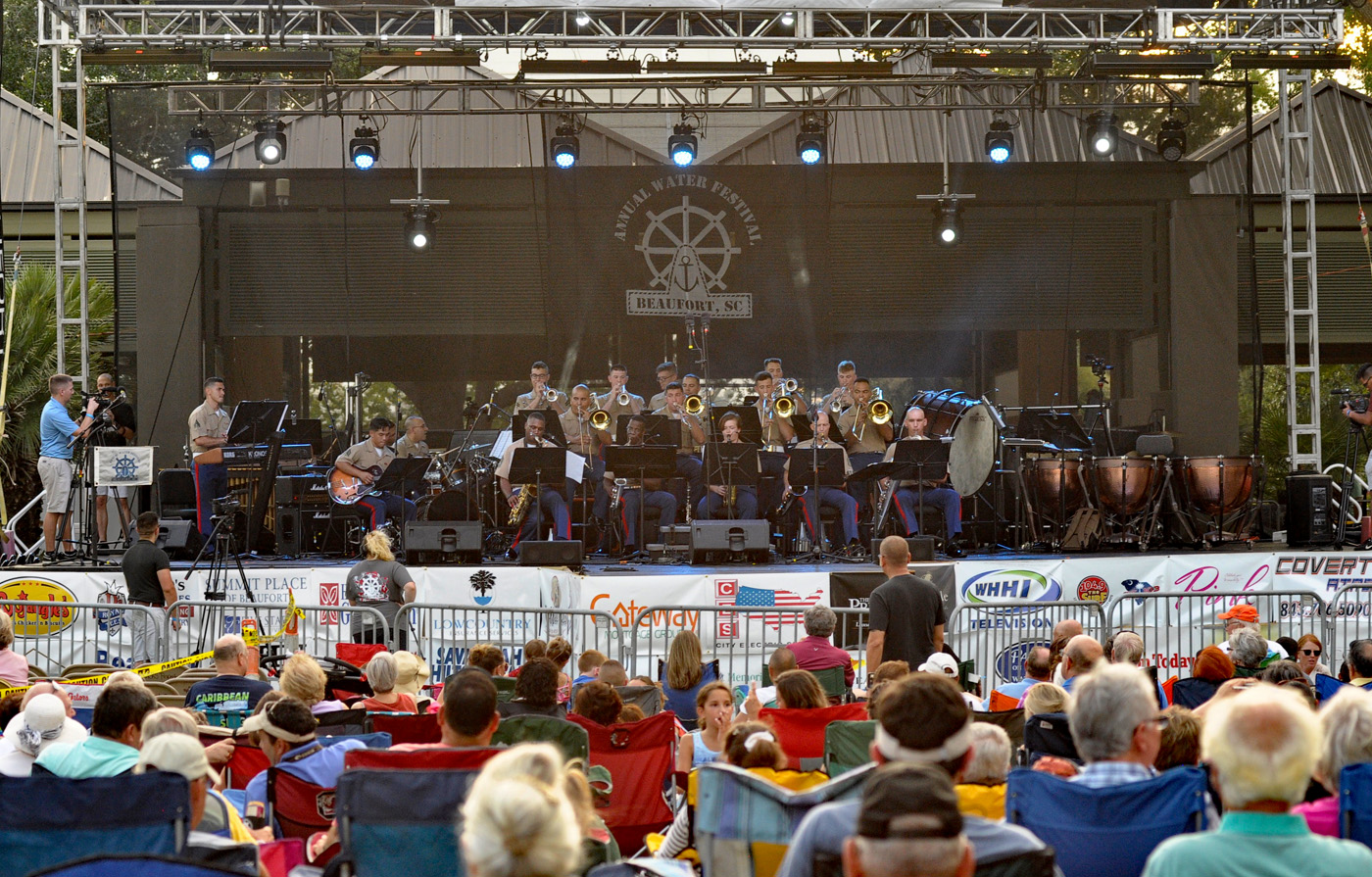 Wednesday is Talent Show night featuring local amateur acts of all ages – there'll be plenty of singing, dancing, and proud parents in attendance. Thursday is our ever-popular Lowcountry Supper featuring our famous Frogmore Stew (also known as Lowcountry Boil) that was invented here on the sea islands! Frogmore Stew is actually a misnomer – it's not a stew, and it has NO frogs in it! – But instead is made up of shrimp, yellow corn, and sausage. Come to try some! On Friday you'll want to line the streets for the Beaufort bed races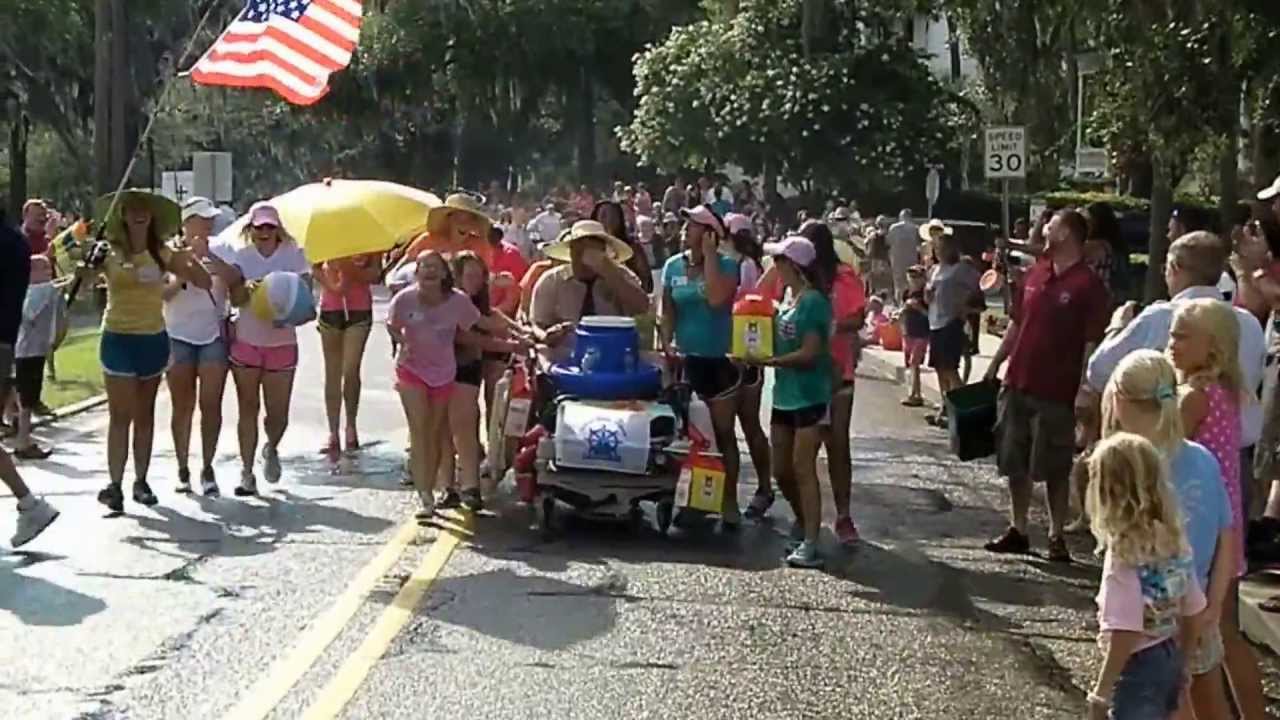 – bring your water guns to spray down the racers! – And stay for the River Dance in the park. Saturday is the Water Festival Grand Parade and Air Show – both
free events.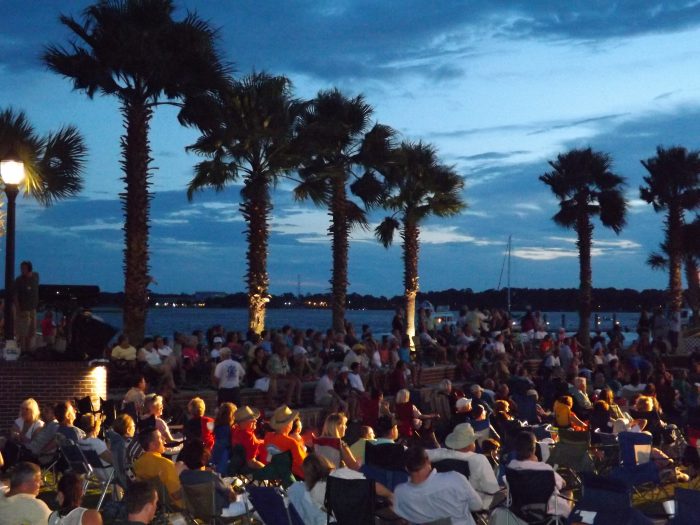 If you haven't worn out those dancing shoes, come on back for the Commodore's Ball that evening. Finally, capping off the week of events is the Blessing of the Fleet and Boat Parade on Sunday.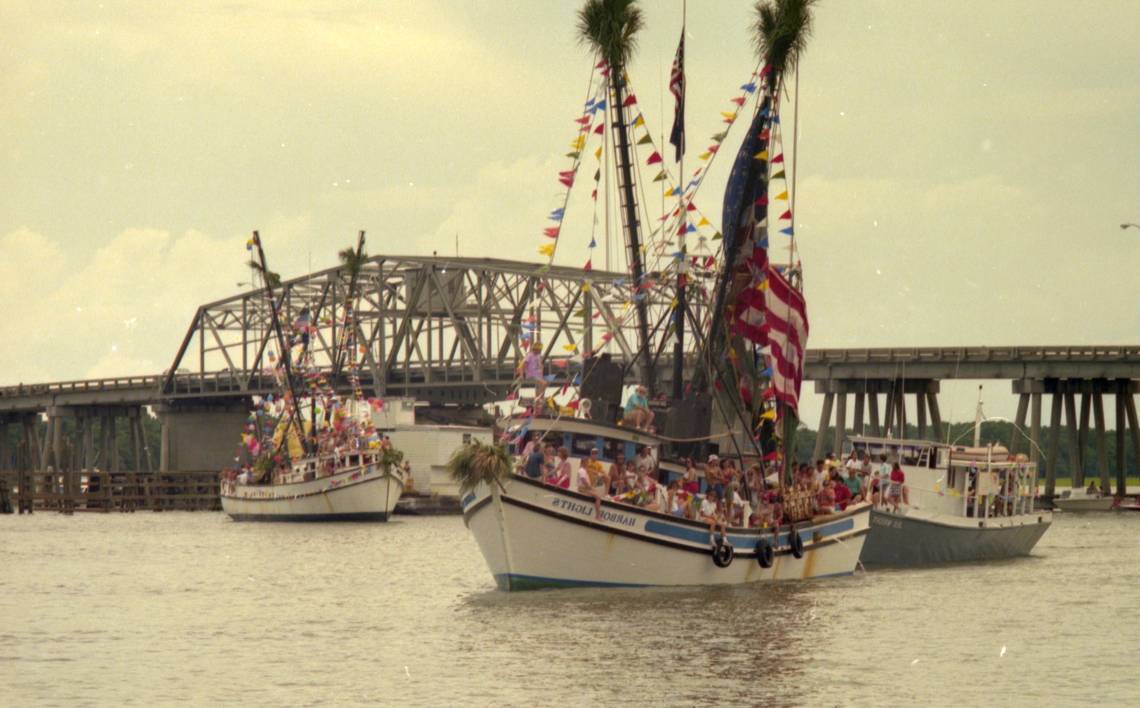 We hope y'all come out to celebrate with us and enjoy the "Salt Marshes and Bay Breezes!"