Cat Island, South Carolina – A Home to Natural Scenery
Surrounded by live oaks, home to vast wildlife and a serene environment displaying beautiful sunrise and sunset; Cat Island is a lovely place in the historic Beaufort, South Carolina. Its residents enjoy the breathtaking coastal views along with palmettos and ancient oak trees and don't forget about the chirping of wildlife like pelicans, deer, egrets, and many more species.
With that said, let us take a deeper dive into why Cat Island is a great home destination, by paying special consideration to its attractions, great history, and events. Cat Island offers a range of affordable amenities like a swimming pool, golf club, tennis court, fitness center, and boat ramp.
The Golf Club for the Whole Family
Renovated in 2008, the Sanctuary Golf Club arranges multiple events and grand tournaments. A large number of people who weather basic, intermediate or expert level have a membership with this club and visit the place to play golf. The interesting thing is the price of the association, which varies depending on the season. The club offers lots of facilities to its members.
The Sanctuary Golf Club conducts different meetings where people can enjoy with fine wine and dine. You can also hang out with your family and friends. There is a large central pool, a pool for adults, and one for kids with a beautiful play area for your kids. Not only that but in this club, you can also enjoy tennis and swimming. Awesome, right?
Well, there is something special for children between the ages of 4-12; the club hosts an annual summer camp and offers training sessions as well as different competitions in swimming, tennis, and arts & crafts for young children.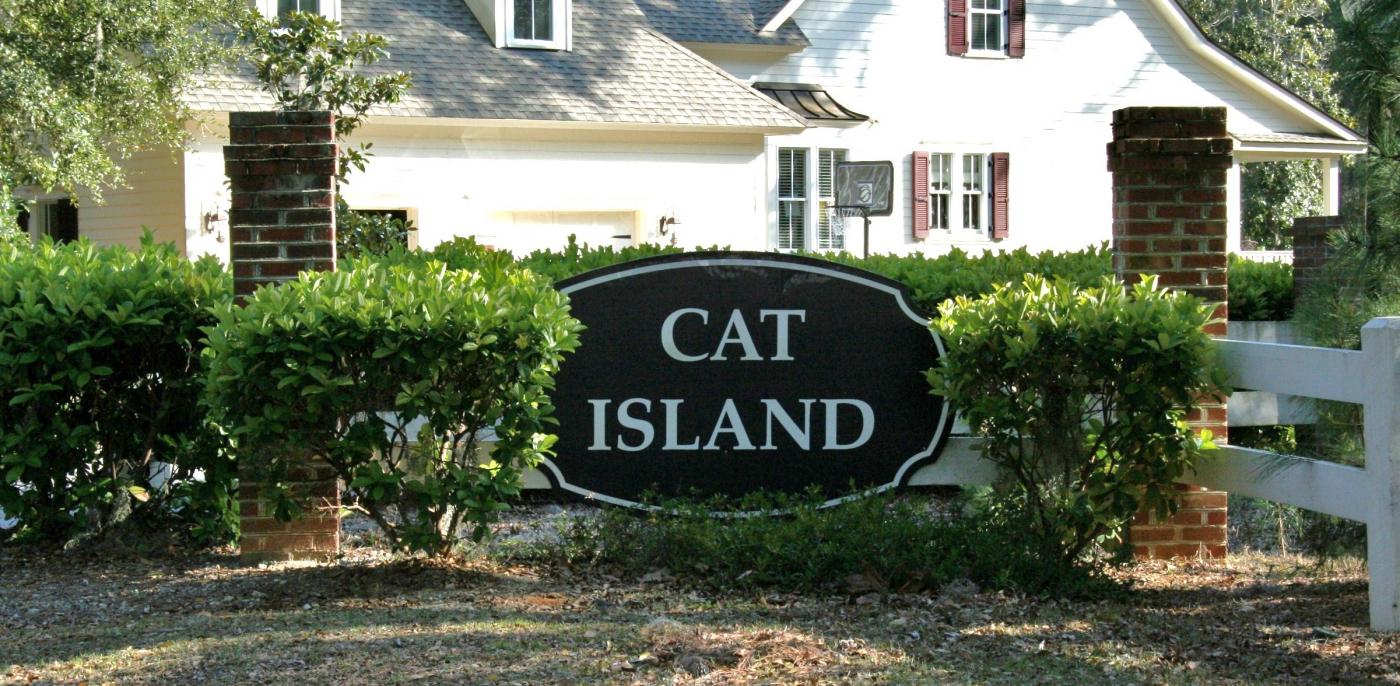 Hunting State Park
Built in 1859, the Island State Park is just a few minutes' drives from the deserted beachfront. It offers South Carolina's only publicly-accessible lighthouse. The beautiful thing is if you climb the few steps of the staircase, you can get an excellent view of the Atlantic Ocean. The lighthouse is open for the public all year long; however, it may be shut down during severe weather conditions. The lighthouse was shut down permanently in June 1933 and is one of many beautiful destinations to visit in South Carolina.
Century 21 Carolina Realty
You can find plenty of home designs and styles in Cat Island, built around twenty years ago. The homes are divided into further categories, and you can get one of your dreams at an affordable price. The prices vary from $400K's and reach up to $1 million.
Cat Island is one of the Sea Islands of Beaufort County and a beautiful place to live. Not only is it similar to Fripp and Lady's Island, but it is accessible and local to larger cities. Like many of the other real estate options we have, Cat Island is a great place to go for those who want a little more of a quieter life, while not being wholly disconnected from the rest of the world.
By being close to other cities, you indeed receive the best of both worlds! You can have your privacy when you choose, while also being just a short drive away from downtown Beaufort. However, what's more, is that when you are on Cat Island, you are only a few miles away from the beach at any given moment, and if you are the yachting or fishing type, this place is a must live for you!