Blockchain and the integration of cryptocurrency has taken over many markets and industries throughout the world. The ease of utilizing blockchain would make it a great aspect to incorporate into real estate.
How Does Blockchain Work?
Fundamentally, this type of cryptocurrency is a chain of blocks that are linked together and they contain information. At its core, it's a digital ledger that is distributed globally and is accessible to anyone. As people join in on the blockchain, they receive a full copy of all the information that has been collected up until that point. Everything that is done on the block chain is permanently recorded and can be seen by other users.
Blockchain will revolutionize how business is transacted. There are a few components of information that are within blockchain that include bitcoin, and a hash. Bitcoin shows the sender, receiver, and the amount of money implemented. A hash is unique to each block and identifies the contents inside. Whenever something is changed, the hash changes with it and notifies everyone in the chain.
How Does Blockchain Blend with Real Estate?
Nothing gets lost in translation when using blockchain because everything is recorded and sent to each person so the exposure is unlimited. Blockchain's potential in reducing conflict in transactions and automating record-keeping tasks has major implications for brokers and agents. Essentially, a blockchain recording the transactions made in real estate could reduce litigation and fraud, and debate over dealings.
Title investigations would be made simply because you would know who owns the property from the beginning. Using the chain to record deeds could hopefully speed up the closing process. Lastly, updating multiple listings would be much quicker and would help form a standardization to the Multiple Listing Service.
Century 21 Carolina Realty, Inc.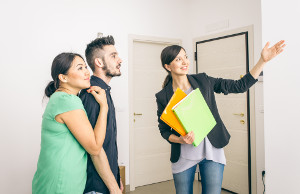 An important aspect of staying relevant in the industry is noticing and embracing changes and updates like the usage of blockchain within our business. We have been a leading real estate company for many years and for us to continue to do so, we invite these technological advancements into the industry.