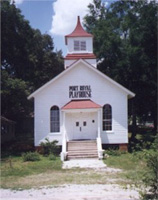 The town of Port Royal is located between the Beaufort River and Battery Creek in the beautiful South Carolina Lowcountry. Surrounded by the historic city of Beaufort and it's three Military institutions, Port Royal is rich in opportunity. Nature lovers and beach enthusiasts alike will revel in the site of this city in South Carolina. We hold several parks for visitors and residents to enjoy; they're all dog-friendly, and some can even be rented out for parties whenever needed.
History buffs, nature lovers and even those who enjoy the peace of a private walking community will enjoy time spent in Port Royal. The city takes pride in its walking trails, community beach, boardwalk, and an observation tower where you can watch the dolphins play in the water, and the many varieties of birds fly overhead. Port Royal also enjoys the Arts!! The city has two theaters, The Shed and The Port Royal Playhouse, where plays, exhibits, and classes in the performing and visual arts are offered.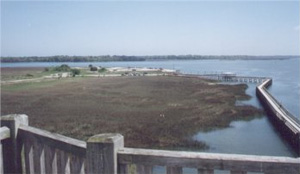 If you are interested in the South, whether to visit the area or to relocate, make sure to put Port Royal on your list of places to see. The town is currently involved in a revitalization program offering many new homes as well as a remodeled historic district to include small businesses and fine dining. A traditional walking community theme stresses the importance of the community's "get-to-know-your-neighbor" atmosphere.
Port Royal is recognized as one of the leaders in New Urbanism and strives to continually be one of the best places to live by maintaining the quality of life. Port Royal Elementary, the year-round public school for grades kindergarten through fifth, has recently been remodeled to accommodate a growing student body and upgraded to today's state-of-the-art educational equipment. Click Here to find out more on the Beaufort County School District!