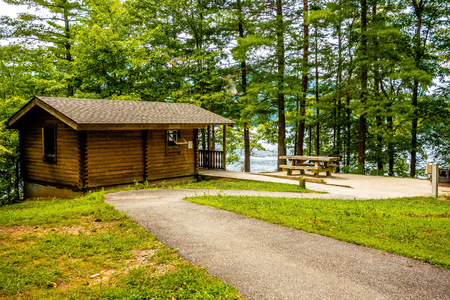 Located in the northern part of the county along the Whale Branch River, Seabrook is an unincorporated community located in Beaufort County, South Carolina. It's one of the South's most rapidly-growing counties. Seabrook is located a short distance from Beaufort, midway between Charleston and Savannah. Seabrook has been home to Native Americans for thousands of years. In addition to magnificent natural scenery, the city has a unique combination of historic interest and modern conveniences.
Living Standards
It has excellent public transportation. Unlike big cities, there is less hustle and bustle in the suburban areas. Water, sewer services, city trash and recycling pickup, electricity, gas, telephone, digital and cable television service provided by the State Authorities. If you are looking to move with a family, it is the ideal place with high standards. Several parks and markets and food courts where a lot of the families get together and enjoy quality living
Seabrook is one of the oldest communities in South Carolina. With plantation buildings stemming back to the 1700's, it has become a historic landmark for classical archeology. Since those times, however, the community has become more of a quiet farmland town. This place is gorgeous for people who are looking to retire for a bit of more peaceful life.
With three new schools sprouting up in the last ten years, it's also growing as a community to raise your children. With a stunning beach nearby, it's a great place to consistently take your kids to enjoy some of the simpler things in life such as caring for a farm, learning how to fish, and all types of feats in between.
Within the small town are your bare necessities such as a post office, general store, train station, gas station and the like. For the most part, as is common in outlying areas, people will usually venture out to the neighboring towns for immediate necessities. But when you have a view like the ones from Seabrook Island for that low of a cost, it's no wonder why so many people are moving out to these smaller communities and traveling for work and leisure.
Century 21 Carolina Realty
As we know, Seabrook is an unincorporated community; it offers a wide range of real estate preferences that include historical to new luxury home communities, acreage and oceanfront resort real estate. As most of the inhabitants are native, more than half of the apartment buildings are owned by occupants while another portion is borrowed. The average price of a decent house in Seabrook is 65,000$. A studio apartment in Seabrook has an average rent of 1078$, and one bedroom apartment rent for an average is 830$ which is low as compared to the national average. Upscale planned communities are becoming popular with home buyers searching to buy a home in a Seabrook planned neighborhood.